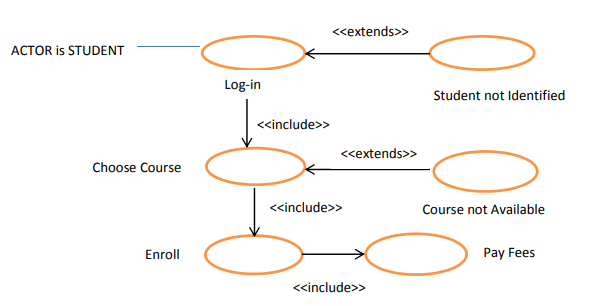 This is a use case diagram about the enrollment of students at a university. There are several flaws in it, and I have to find them.
I am wondering what is happening when you get to use case "Choose course". Yes, you will also have to "Enroll", but what happens if you choose a course that is not available? You will extend the use case, "Course not available", but will you still enroll the course that isn't available? It seems to me like you will.
It would have been different if the association between "Choose Course" and "Enroll" was an extend, because then you only sometimes would enroll in the course, most likely only when it is available.
I am assuming the same logic applies to the "Log-in" use case and the "Student not Identified" use case. You can choose a course without being identified as a student.