Hi! I'm les.
I'd like to become a worthy programmer so I beg the experienced ones to give me advice.
My favourite programming languages are Python, Haskell and Rust. I enjoy tinkering with machine learning and natural language processing but sometimes it ends like this: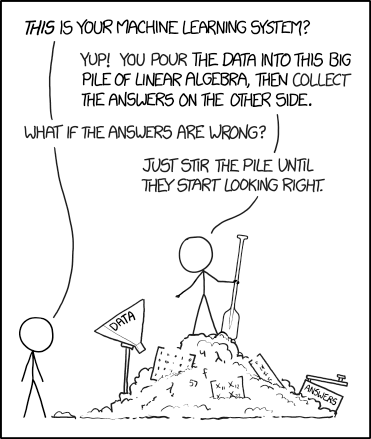 And yes, I enjoy reading XKCD.
Member for

5 years, 10 months
Keeping a low profile.
This user hasn't posted yet.